Panelists and Moderators
Laura Abram Alberdi
Laura Abram Alberdi is an Environmental Scientist who has worked on climate change issues in Latin America for over 12 years. Laura has developed her professional career in both the private and public sectors, and in both mitigation and adaptation projects. Her experience has also covered the assessment of environmental and social safeguards that are required by international funding organizations.
She has conducted several processes to obtain climate funding, including the development and submittal of funding proposals focused mainly on adaptation for the most vulnerable producers of the agriculture sector. She has also taken part in the development of proposals with the ecosystem-based adaptation approach, and of capacity building initiatives for climate change project management of public entities.
Laura graduated from the Universidad Autónoma de Madrid, Spain, and conducted her postgraduate studies on sustainability-related issues in Geneva and Lausanne, Switzerland, and in Buenos Aires, Argentina. She currently works as an independent consultant.
Ignacio Lorenzo Arana
Director of Climate Change in the Ministry of Housing, Land Planning and Environment of Uruguay and Chair of the Coordination Board of the National Climate Change Response System, where he coordinates the implementation of the National Climate Change Policy and Uruguay´s First NDC to the Paris Agreement.
He also serves as Uruguay´s Focal Point to the United Nations Framework Convention on Climate Change and lead climate change negotiator. Ignacio has coordinated the position of Argentina, Brazil and Uruguay on Adaptation negotiations for the implementation of the Paris Agreement and also coordinated the G77+China for the Article 7 negotiations of the Paris Agreement during the COP 21.
He acts as Alternate Board Member of the Green Climate Fund representing the Latin America and Caribbean region, he is also a member of the Private Sector Advisory Group and the Investment Committee of the GCF Board.
Ignacio holds an Architect degree with urban planning research background and is currently Assistant Professor in Urban Economics at the Institute of Urban Theory, at the School of Architecture, Design and Urbanism of Universidad de la República, in Uruguay. Ignacio was awarded Climate Champion by the British Council in 2010, for his early career work in adaptation and mitigation planning at the metropolitan region of Uruguay.
Ignacio was born in Montevideo, Uruguay in 1984, he is married and has two children.
Jennifer Baumwoll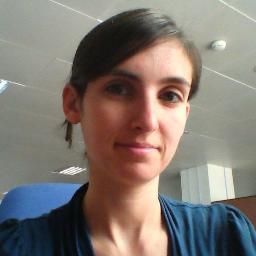 Jennifer Baumwoll is the global climate change advisor in the Bureau of Policy and Programme Support (BPPS) at UNDP, based at the UN Headquarters in New York City. She has worked with UNDP for over 10 years, at both the Headquarters and the Africa Regional Hub in Addis Ababa, Ethiopia. As part of the BPPS climate change team, she supports on corporate climate strategy and positioning, analyzes international negotiations and their implications for countries, provides support to countries on climate change policy and designing approaches for better aligning implementation of the Paris Agreement and the 2030 Agenda. Previously, she worked with the UNDP-GEF team, managing a global project on climate change adaptation and developing project proposals, including a GCF proposal in Zambia. Before joining UNDP Jennifer worked with UNISDR in Bangkok, focusing on the value of indigenous knowledge for Disaster Risk Reduction. Jennifer holds a Master's Degree in International Relations from Webster University in Vienna and a Bachelor of Arts in Urban Studies from Vassar College.
Dr. Donovan Campbell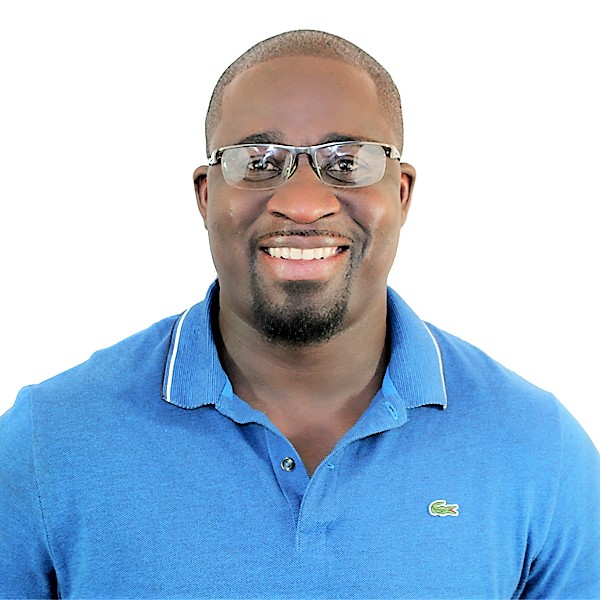 Dr. Donovan Campbell is a Lecturer in the Department of Geography and Geology at the University of the West Indies, Mona Campus (UWI) in Kingston, Jamaica. He holds a PhD in Geography (UWI Mona) and has expertise in climate change adaptation and disaster risk reduction in Small Island Developing States (SIDS). Donovan is actively involved in several large-scale collaborative and transdisciplinary research initiatives focused on climate change adaptation, biodiversity conservation and sustainable development. He is currently a Lead Author for the IPCC's Sixth Assessment Report (AR6) and the Special Report on Climate Change, Desertification, Land Degradation, Sustainable Land Management, Food Security and Greenhouse Gas Fluxes in Terrestrial Ecosystems.
Paula Cortes
Paula Cortes is a Project Manager at ADA (Appui au Développement Autonome) in Luxembourg, where she works at the Microfinance Networks and Sector Support Unit as the person responsible for ADA's projects in Central America. Through working with local microfinance networks in the region, Paula has developed different projects to support local microfinance institutions in improving their added value to their final clients. She has 7 years of experience specializing in developing green and rural microfinance, housing products, social performance initiatives, customer centricity, microinsurance, microsavings, as well as supporting the strengthening of different microfinance networks.
Paula holds a bachelor's degree on Finance and International Relations from the Universidad Externado de Colombia and a Master of Science in Poverty and Development from the Institute of Development Studies at the University of Sussex. Paula is also an active member of the steering committee for the Responsible Inclusive Finance Facility for Central America and the Caribbean managed by the SPTF.
Martina Dorigo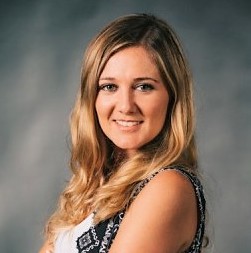 Martina, an Italian national, joined the Adaptation Fund secretariat as Program Analyst in February 2017. Prior to this position, Martina worked for over three years in the Resilience Unit of the UN Development Program and of the World Food Programme country offices for Iraq and El Salvador. Martina has experience in the design, implementation and management of disaster risk reduction, climate resilience and food security projects and she has authored and co-authored publications and knowledge documents on climate change and disaster risk reduction.
Martina holds a Master in International Relations from LUISS University of Rome, Italy. She speaks English, Italian, Spanish and French.
Joanna Edghill
Jo Edghill is the Founder and Director of Megapower Limited in Barbados. Barbados born, she lived overseas for 10 years working on a range of rural development initiatives in Asia and the South Pacific, including a European Union funded democratic governance project in Papua New Guinea, before returning to Barbados in October 2011.
Jo recognised a distinct market opportunity, for electrified transport, powered by renewables, and formed Megapower Limited in February 2013. Megapower's vision is for a network of publicly accessible charging stations, powered by renewable resources, enabling the rapid uptake of electric vehicles in Barbados and the Caribbean.
Megapower is now seen as the Caribbean's leading Electric Vehicle Specialist Garage, operating in 8 Caribbean countries.
Jo holds a Bachelor of Arts in Finance, Accounting and Management and a Master of Arts in International Development from the University of Nottingham in the United Kingdom. Her Masters' Thesis 'Banana Wars, What Next for Dominica and the Windwards?' in 2004 involved research into the preferential trade agreement between Europe and ACP countries.
Jo is passionate about competitiveness and energy security, especially as it relates to enabling the Caribbean to be a leading tourism market. Alongside her work as Director of Megapower, Jo has provided consultancy support to infoDev's Entrepreneurship Program for Innovation in the Caribbean and the Compete Caribbean Program, through the Inter-American Development Bank.
Cristina Garcia Mejia
Currently in the investment team of the Institute for Development in Antioquía (IDEA), Cristina creates financially sustainable solutions integrating environmental criteria to foster responsible use of natural resources in Antioquía. In doing so, she takes into account risks in the production chain to secure that the investments create shared value in the community and its surroundings.
She was recently a recipient of the most prestigious award from the Green Latin America International Award in the Sustainable Finance category because of her innovative structure for microfinance loans that allows some communities in Antioquía to access renewable energy projects.
Cristina García Mejía has held public sector positions in Colombia, some of which have been in the financial area in the Ministry of Finance of the Medellin Municipality and also at state level in Antioquía.
Cristina holds a Master in Engineering Management and a specialization in Financial Engineering from the National University of Colombia. She also holds a BS. In Forestry Engineering from the same institution.
Lourdes Fernanda Meyreles
Lourdes is a sociologist with a Master of Arts degree in Gender and Development Studies. She is an Associate Researcher with the Latin American Social Science Faculty, Dominican Republic Program (Facultad Latinoamericana de Ciencias Sociales, FLACSO RD), where she coordinates the Social Studies of Disaster Project -- a research and community education project on environmental degradation and disaster risk in the Caribbean region and women's vulnerability to disasters. She is also an Associate Professor at the Instituto Tecnológico de Santo Domingo, INTEC and a consultant.
She co-authored the GDN's Gender and Disaster Sourcebook http://www.gdnonline.org/sourcebook/, and the Training Manual on Gender and Climate Change. IUCN, UNDP, GGCA. 2009. Her other publications focus on disaster risk management and gender and disasters, such as Gender Aspects of Disaster Management with Maureen Fordham, 2014.
She has designed, coordinated and collaborated in various research, education, evaluation and development projects in disaster risk reduction, gender and disasters, gender and climate change, with government institutions, universities, development agencies and at the community level, in the Dominican Republic, and in the Latin America and Caribbean region. She is a member of the Gender and Disaster Network, GDN, of the Gender and Disaster Network Latin America and Caribbean Hub, GDN LAC, the Civil Society Forum for Disaster Risk Management of the Dominican Republic, and of La Red de Estudio Social y Prevención de Desastres de America Latina, LA RED.
In some of her more recent work has been carried out in disaster risk and gender education, designing and coordinating various courses for FLACSO RD along with international development agencies. The most recent is Information for Climate Change Adaptation, Territorial Planning and Disaster Risk Management, with the National Geographical Institute, October-December, 2018. As a consultant, she was part of the consultation team for the National Climate Change Policy, responsible for gender, education and health aspects; for the Dominican Republic for the CDKN/FLACSO Project on Climate Risk and Decision Making; and for a study on Disaster Risk Management Tools in the Dominican Republic for the government's Administrative Ministry with funding from the Spanish Development Cooperation Agency in 2016, among other activities.
Angelica V. Ospina
Affiliate, International Institute for Sustainable Development (IISD)
Angelica specializes in resilience building in vulnerable environments. She was Senior Researcher of the Resilience Program at the International Institute for Sustainable Development (IISD), and lead of the Big Data for Resilience initiative. Previous to that appointment, she was the Senior Technical Advisor for Resilience at Lutheran World Relief (LWR), focusing on the operationalization of resilience in development practice.
Angelica held a post-doctoral Research Fellowship at the University of Manchester in the UK, where she completed her Ph.D on climate change resilience and the role of information and communication technologies (ICTs) in agricultural livelihoods. Her experience includes senior project management and research positions with Canada's International Development Research Centre (IDRC), international consultancies, and the design of novel tools to measure and assess resilience impact.
Suzanne Ozment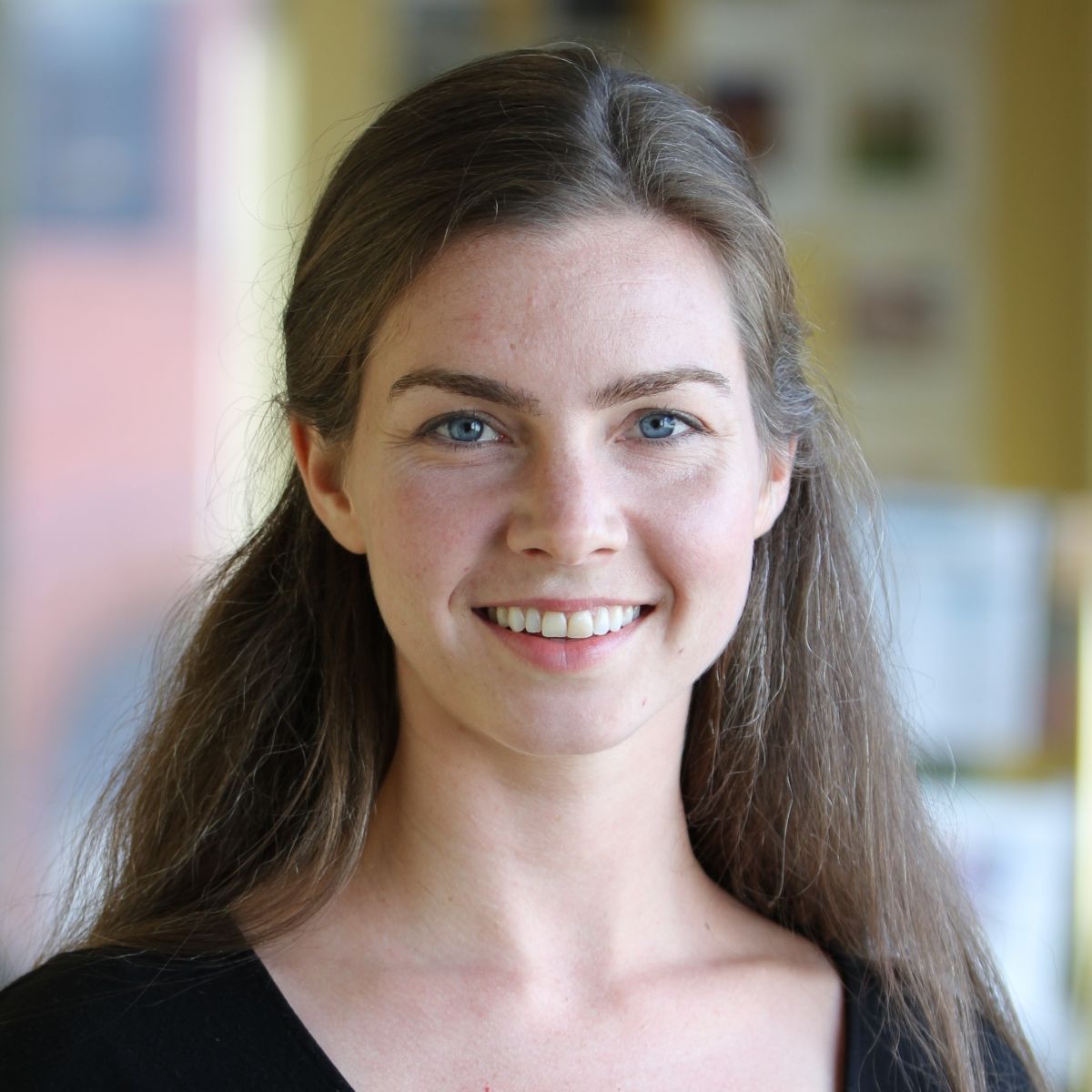 Suzanne is an Associate II with World Resources Institute's (WRI) Global Water Program, where she researches the design of profitable strategies to protect and restore watersheds. As member of WRI's Natural Infrastructure for Water team, she works with business, financial institutions, and conservation organizations to scope out smart investment opportunities to protect and restore watersheds, and to advance policies that enable strategic watershed management.
Previously at WRI, Suzanne managed WRI's Business and Ecosystem Services Project. In this capacity she implemented ecosystem services projects across six continents, producing research on the interconnections between corporate performance and ecosystem change. She has trained and advised dozens of companies to use The Corporate Ecosystem Services Review, one of the most widely used ecosystem service assessment tools in the world.
Outside WRI, Suzanne has worked in sustainability research at the University of Arkansas Walton College of Business and environmental advocacy at the Ecological Society of America. She has served as a Teaching Fellow at the Yale School of Management and a Consultant for NatureServices Peru, the first certified B Corp in Peru.
Suzanne earned her Master of Environmental Management degree from Yale University and her B.A. in Environmental Science and Government from Lawrence University. She is a Yale Fox International Fellow and a Kinship Conservation Fellow.
J. Elizabeth Riley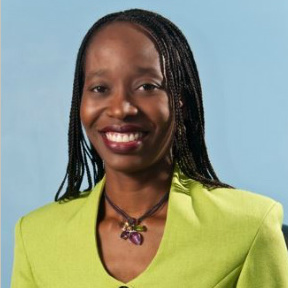 Ms. Elizabeth Riley, is the Deputy Executive Director at the Caribbean Disaster Emergency Management Agency (CDEMA). Ms. Riley's has over 18 years experience in the area of disaster management and environmental management. At CDEMA she has overall responsibility for technical programming and provides strategic guidance in this area. She has written, presented and published technical papers in disaster management and environmental management whilst attached to CDEMA and prior to that during her tenure at the University of the West Indies and the Ministry of Physical Development and Environment in Barbados. Ms Riley has also lectured in Disaster Management at the University of the West Indies, Cave Hill and Mona.
In November 2018 Ms. Riley was appointed as the Vice-Chair of the ICG/Caribe Early Warning Systems Group of Experts on Coastal Hazards. She also sits on the Regional Advisory Group leading the implementation of the Regional Strategy for Latin America and the Caribbean on Disaster Risk Management in the Agriculture and Food and Nutrition Sectors.
She holds a M.A (Econ) in Environment and Development from University of Manchester, United Kingdom, BSc. (Hons) in Geography from the University of the West Indies, Mona, Jamaica and a Masters Certificate in Results Based Monitoring and Evaluation and Information Systems from the University of Laval, Quebec.
Sergio Antonio Ruiz
Dr. Sergio Antonio Ruiz is German-Bolivian with a doctoral degree in environmental governance from the University of Freiburg, Germany. Since 2013 he has been working in Ecuador as a part of the GIZ (German Cooperation), first as a member of a subnational government and currently as a full professor at University "Andina Simon Bolivar" promoting research in urban climate governance, climate risk management and climate migration. Due to the innovation of these topics for Latin America, his work has been presented at international conferences such as Habitat III (2016), The Hugo Conference Environment, Migration, Politics (2016) and Adaptation Futures (2018).